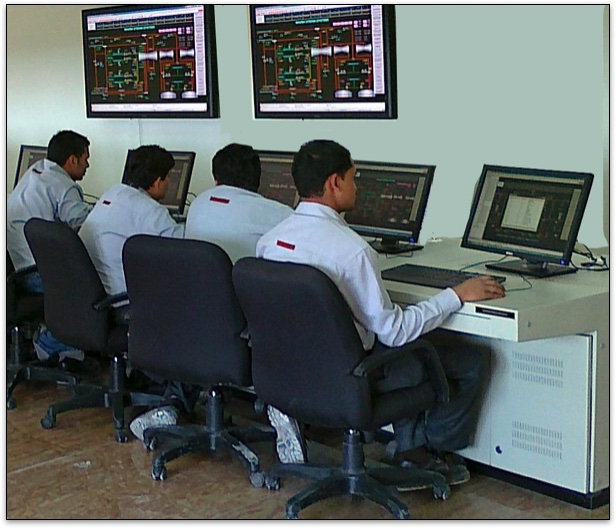 TSI Operator Training Simulators for Power Generation Plants

The range of TSI Power Plant Simulators provide PC-based hi-fidelity, full-scope dynamic Operator Training Simulators that meet the operator training requirements of any coal/oil or gas fired power plant.
Each model is designed to operate over a variety of actual power plant operating conditions.

These include:

Cold start (no fuel, no utilities, pumps off, controllers in manual, etc.)

Design Start (normal operating conditions)

Restart from Trip Conditions

Normal and Emergency Shut-downs
The simulators can be connected to the TSI Hard-desk System and the instructor and the trainees can control the power system from the soft-desk.

Instructor Station

The Instructor Station enables the instructor to control and direct the training sessions. They can assign multiple independent training sessions to one or more of the networked operator stations.
The graphics interface and easy to use menus allow the Instructor to work efficiently, even with a large group of trainees.

Facilities include:

Start up mode selection - Normal and Design Start

Speed - Normal up to 10x normal operating speed

History - Back-track or Snapshot

Malfunction - Failure or Disturbance

Tag summary

Summary report

PV logging

Trend logging

Realtime trend logging

Monitor exercise

Performance report

Message to operator

Full plant report