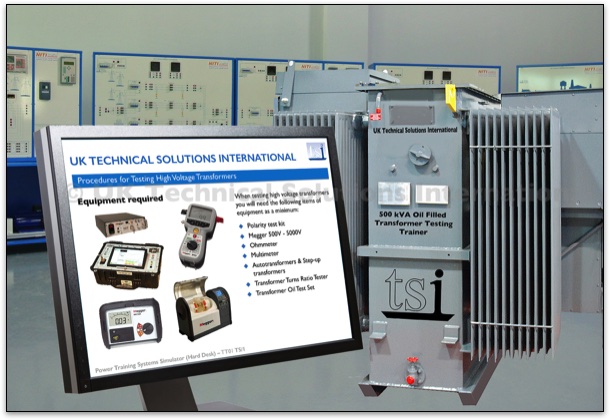 TSI Power Utilities eLearning

We offer a comprehensive range of eLearning materials that has been specifically authored to support our practical hardware trainers. This includes:

Instructor"s theory presentations with assessment and test questions

Student theory support lessons with self-tests

Practical exercises based on TSI hardware

Theory support for Industrial Certification Courses

Practical experiments for Industrial Certification Courses

On-line technical manuals

Stand-alone assessment to measure student attainment

Engineering Systems Simulation software
On-line instruction and experiment manuals for the Power Training Systems Simulator range
All the content can be uploaded to our Learning Management System to provide competency based tracked and managed learning.


If required, TSI can assist with mapping these eLearning materials to your own curriculum and or qualifications. If you do not have a specific curriculum, then we can help in creating one based on a Training Needs Analysis for your target employees/trainees.