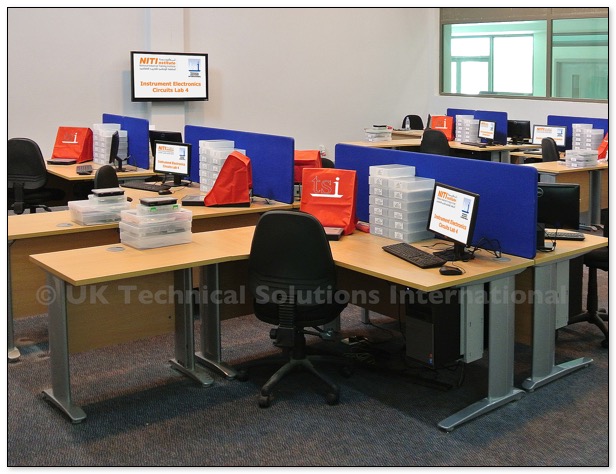 Electrical and Electronics Maintenance and Repair Lab

This lab has been designed specifically to be used to deliver practical courses in basic electricity and analogue and digital electronics principles.

Trainees will gain the basic knowledge required to troubleshoot and repair electronic systems and equipment.

Although there is little demand to repair consumer electronics products, power utilities will have large amounts of specialised electronic equipment that is mission-critical and will require routine maintenance and repair.

Working with real components and professional test equipment trainees will acquire the essential skills that they will need for the future.

This turnkey lab also includes soldering and desoldering stations, test and measuring equipment and tool sets. We also include as well as range of dedicated practical electronics fundamentals training kits supported by comprehensive eLearning, paper-based curriculum and a wealth of instructor support resources for front of class presentations and practical demonstrations.