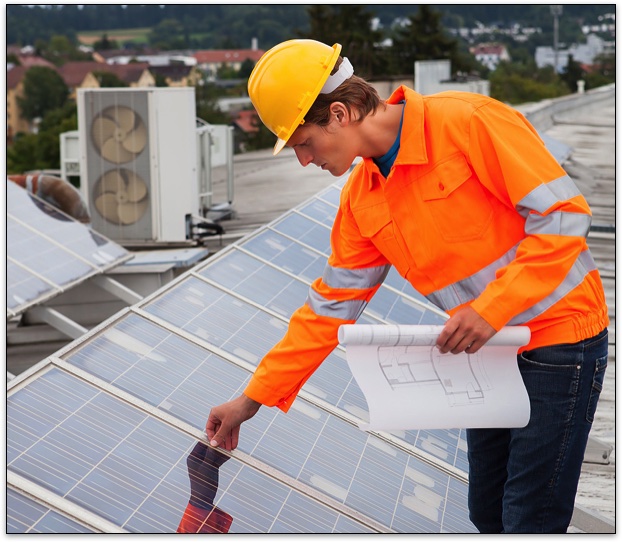 Alternative Energy Systems Installer Lab

This is a complete practical laboratory that provides all the resources needed to train technicians who will work on the installation of alternative energy power generation systems. These include:

Solar PV

Solar Water (Tube Collector)

Wind Power
The focus in this lab is on building the skills and competencies that the trainees will need to work in the growing microscope generation industry for both domestic customers and light industrial installations.

We provide all the tools and equipment that are used by professionals in this rapidly growing field as well as typical solar PV and wind power generation and control systems.

Model buildings are provided to give the trainees the opportunity to carryout installations in just the same way that they would on a customer's site.

To help instructors deliver the fundamental knowledge and understanding of the operation of both solar PV and wind power, we also include two of our PTSS Simulators.


Typical solar PV and wind turbine kits for installation practice:


Solar PV

Grid tie inverter for solar PV Panels

Three high-performance 235W Solar PV panels

MC4 Connectors

20 Meters of premium solar cable

Mounting kit and fixings

Wind Turbine

48Volt 1kW Wind turbine

Grid tie inverter

Stop switch

PC Link cable and software

Wind Turbine Tower Kit

Mounting kit and fixings

We also include a Tube Collector Solar Water Heating System demonstration stand. This allows the Instructor to demonstrate the operation of a different solar energy technology.
Trainees are able to use the stand to investigate the operation of the system and its electronic control system.