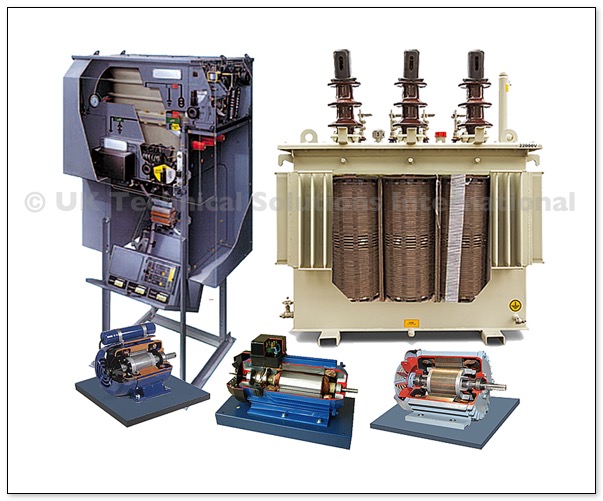 Sectioned and Cutaway HV/MV Electrical Equipment
TSI offer a range of cut section HV/MV/LV Electrical Equipment and instructional materials for use in technical training.

A comprehensive package of learning material and original manufacturer's technical data is included with each item.

This allows students to perform component/parts identification tasks as well as a series of electrical tests such as transformer turns ratio tests, windings resistance tests and dielectric insulation tests.

Instruction on the use of the test equipment required to perform standard electrical inspection tests is included in the Learning materials.

Each item has been specifically sectioned to enable the trainee to view all the major system components.

Where required plexiglass covers are included to protect from dirt or dust or for safety purposes.eg. to cover energised mechanical switchgear.

Colour coding on the cutaway areas indicates the function of the identified parts.

A series of PowerPoint presentations accompanies each piece of equipment and these provide the instructor with a front-of-class presentation resource.

The presentations cover the functions of the equipment and the identity and location of the system components and their interaction with other components.

U

nits will be based on used equipment and exact specifications will vary.
Contact us for availability.